Indonesia: Balikpapan Islamic Center, East Kalimantan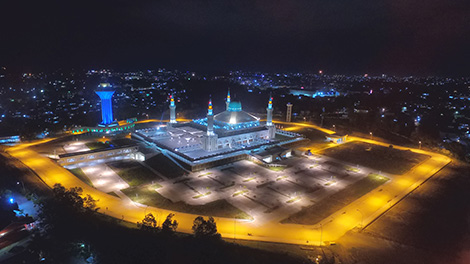 Balikpapan Islamic Center covers a floor plan of 11,040m² with the capacity of 7,000 pilgrims and an open plaza area of 4,500m² holding up to 3,000 worshippers. It's the new educational center for the city's Muslim population. 
Overview
Tender was issued and winning bid was systems integrator PT Elsiscom Prima Karya, the sister company of PT TOA Galva Prima Karya (TOA Indonesia). 
Delivery information
| | |
| --- | --- |
| System/Equipment | F-2852C, ZS-F2000BM, ZH-652T, D-2008SP, DA-250FH, SR-D8, EM-800, Z-CD2011R, DM-1300 |
| Date of installation | May 2016 |
Indonesia: Balikpapan Islamic Center, East Kalimantan Photos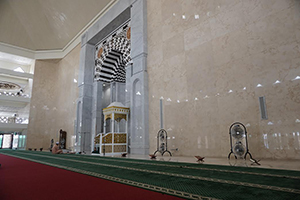 Indonesia: Balikpapan Islamic Center, East Kalimantan